The Waterloo Rail and Polling Company
We're currently in the research stage of adding several interesting Kinks-related polls to this website. Stay tuned for updates...
Oh, and by the way, if you are a webmaster and you wish to partake of some of the goodies you see on our site, consider checking out Brad and Dave's awesome BRAVENET Web Services site.


Check out the Top Rated Site for Webmaster Tools!

We highly recommend them if you're looking for content and services to offer on your site. And don't forget to dance.



Allow Us To Disklaim...
As unaccustomed as I am to public speaking, I shall humbly attempt to impart to you, in common sense terms, what our sorta legal-thingy policy is towards the use of copyrighted material. Well, first things first: all copyrighted material appearing on this website belongs to the respective owners. We will never knowingly use a graphic which the owner does not want used. It is our firm belief that artists deserve compensation for their intellectual properties. So, if we ever use anything of yours, and you'd prefer that we didn't, just drop us an email to that effect and we will immediately remove the graphic. Secondly, concerning the links: we try to keep them up to date and we also attempt to maintain a liberal but realistic attitude towards the content we're directing our beloved Kommuters towards. We make no suggestions regarding the appropriate age-threshold for the links, except to say that we assume that all ages will be using these links so we strive to keep them tame enough for general public consumption. If we offer a link to a site which you find disturbing or offensive, let's talk about it. Likewise, if you find something you really like, feel free to let us know that, as well. Okay, I think that's all, but if I've missed anything it would not, in the least, surprise me.
Cheers, June
December 9th, 2000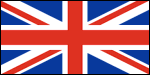 The Sign of Quality
If you see this distinctive
Union Jack,
you may rest assured
that you are getting
the very best culture
which the Empire
has to offer.


Care to send an email to Waterloo Konnection?